Profile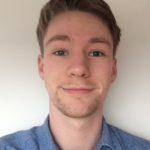 Sam Seymour
About Me

I currently live with my family in Cork, where I work as a research assistant in a microbiology lab. Aside from science, my favourite things in life are playing music and cooking!

Read more

From the start of secondary school, I knew science was something that I could be passionate about and pursue. My first laboratory experience was in Transition Year of school, when I was lucky enough to work two weeks in the Microbiology Department at University College Cork. I'd never been in a lab before, but they had me growing cultures, running experiments and even extracting DNA. I would encourage anyone around Transition Year and younger to look into courses running in local universities or laboratories because enthusiastic and creative young people always get on brilliantly.

After school, I moved to Dublin to study Microbiology at Trinity College. It was there that I got to plan my own experiments for the first time, while doing my thesis. The freedom to get creative with experiments and discover new things gave me a buzz that I get from my other interests like writing/playing music and cooking. Importantly, in food, music and science, it is ok to try different things and make mistakes, as mistakes can sometimes lead to really interesting results. Studying microbiology also made me think about my own health more, so I got into running, going to the gym and even starting fencing (the one with swords, not the DIY kind).

After moving back to Cork, I worked in a biopharmaceutical company before returning to lab work at UCC. It was these experiences that got me passionate about improving the health of others through my work.

Read more

The human gastrointestinal tract (human gut) is estimated to contain up to 100 trillion (1014) microorganisms, with the majority living in the distal small intestine and large intestine. In the large intestine, there can be up to around 1012 bacteria per gram of luminal content (stuff inside your intestine like bile and mucus). For some perspective, there's about 0.2 kg of bacteria in the gut of an average 70kg human (about a cup of sugar's worth).   The bacteria I am interested in, Bifidobacteria, make up the majority of bacteria in the gut of newborn babies, and are generally a sign of good health!

In recent years, various studies have detected higher levels of Bifidobacteria in "healthy" people, compared to people who were obese, suffering from certain allergies or had serious diarrhea. Different strains of Bifidobacteria, when given to people as probiotics (Live microorganisms, that, when administered in adequate amounts, confer a health benefit to the host – think of Actimel or Activia yogurt) have helped reduce symptoms of celiac disease, allergies, diarrhea and colic.

The work I do focuses on a "post-biotic", which is like a probiotic, but the bacteria are not alive. This product has been used for years in the treatment of diarrhea and recently it was discovered that it stimulates growth of Bifidobacteria in the gut! I am currently helping a wonderful team of scientists to figure out how Bifidobacteria use this product to grow and how precisely this helps with the symptoms of diarrhea.

My Typical Day

I wake up, roll out of bed half-asleep and have a quick bowl of cereal before grabbing the bus to UCC. I start work between 8am and 10am, depending on my experiments and meetings. . After a morning of lab work, I'll take my break and get lunch with friends from UCC or from work. After writing down all my results for the day, I will head home between 5pm and 7pm (sometimes science can take a bit of time, so always bring snacks!).

Read more

If my experiments start early, I would usually arrive at 8am and quickly check my bacterial culture to see if it has grown well overnight. The bacteria I work with, Bifidobacteria, are anaerobic, meaning they only grow in environments with little to no oxygen (like your intestines, where they are commonly found) and at 37°C (around human body temperature). For these reasons I grow them in sealed glass tubes, or if I am using petri dishes, inside sealed jars to keep air out and keep them in an incubator (a bit like an oven) set at 37°C.

My experiments will usually look at the growth of a strain of Bifidobacteria in liquid over 24 hours. To check if the bacteria are growing faster/slower than usual, I will take samples at time-points throughout the day and then grow those samples on petri dishes. After they are grown, I count the number of colonies on each dish, allowing me to estimate how many bacteria are present at a specific time. If I wanted to see whether adding something like an amino acid would help Bifidobacteria grow, I would do an experiment with two cultures: one with the amino acid added and one without, and compare their growth over 24 hours.

At the end of the day, after counting up the colonies, recording the data and analyzing it, I will write it up in my lab manual and, if I have an experiment the next day, I will start a new culture to grow overnight, tidy up my lab bench and head home.

What I'd do with the prize money

There are so many great uses for money in public engagement. Personally, I would like to create a workshop on gut bacteria and health targeted at primary schools, or contribute to one of the APC's existing outreach projects.

My CV

Education:

Primary School - St. Columba's Boys National School, Secondary School - Christian Brothers' College Cork, Undergraduate Degree - Trinity College Dublin, Masters Degree - University College Cork

Qualifications:

BSc in Microbiology (Trinity College Dublin) and an MSc in Biotechnology (UCC)

Work History:

Just before starting college, I got my first job working summers as a housekeeper in UCC accommodation. Shortly after, I got my first research job for a summer in APC Microbiome Ireland, where I was introduced to the kind of career I'm in now. Before coming back to the APC, I worked for 6 months in BioMarin, a biopharmaceutical company in Ringaskiddy, Cork.

Current Job:

Research Assistant

My Interview

How would you describe yourself in 3 words?

Music-loving research assistant

What did you want to be after you left school?

A scientist, thankfully!

Were you ever in trouble at school?

Not too much, actually. Many of my teachers were very laid back.

Who is your favourite singer or band?

Radiohead

What's your favourite food?

Pesto, on absolutely anything

What is the most fun thing you've done?

Skiing

If you had 3 wishes for yourself what would they be? - be honest!

Ok I would wish that 1) I always had enough time to do the things I want to do 2) that I could help improve other peoples' lives with the work I do and 3) that I could talk to animals, because I want to know what my dogs are talking about.

Tell us a joke.

Why can't you trust atoms? They make up everything.
---
---
---