Profile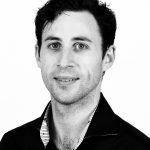 Henry Darch
About Me

I live in Cork with my wife. I am a scientist who studies how the brain works. I like to take road trips to countryside hikes, sailing, being silly and having fun with my wife and friends! My work has received funding from the European Union's Horizon 2020 research and innovation programme under the Marie Skłodowska-Curie grant agreement No 754535.

Read more

I have been a research fellow (job title!) at the University College Cork for about 4 years. I am a neuroscientist with an interest in discovering how information flows and is processed across the brain to support complex behaviours.
I use a technique called electrophysiology to record the real-time electrical activity within specific parts of the brain, and use advanced maths and computer science to analyse the patterns of these signals to try and decode their meaning.

Currently at UCC I am studying how our gut microbiome (the millions of bacteria that normally exist in our intestines and help digest food) might have important control over our behaviour through altering brain activity.

My Typical Day

I have a very flexible routine, and days rarely feel the same. Most of the time I keep my work to a '9-5' schedule. Sometimes I spend long hours doing an experiment in the lab (my record was about 36 hours- I slept on a sofa in the office for a bit!), other times I spend almost all my day reading other people's science reports to learn what's going on, and I can do that at home!

Read more

If I was to give an example day, it might look something like this:

9:00-9:30. Arrive at work and check for any urgent email requests (and delete a lot of junk!)

9:30-12:30. Experiment time!! I will mix the chemicals I need and set up all my sensor equipment. Once the experiment has started, I keep monitoring it just in case it starts to go wrong so that I can correct something, or stop the machines getting too badly broken!

12:30-1:30pm. Lunch-time!

1:30-2:00pm. Login to my PC to check the web for any new scientific reports that might be important for my work, quickly read any if there are some.

2:00-3:30. 'Own-work' time. This could be a time for analysing data that I've collected in previous experiments, or writing a report about them. It could also be a time to plan future experiments and think about what equipment I would need to carry out the best research I can

3:00-5:00pm. Now I might continue analysing experimental data or having meetings with other researchers I work with to come up with better experiments.

What I'd do with the prize money

I think the €500 prize money would be best spent contributing to a 'difficult conversations' workshop for schools. Basically an open discussion between scientists and pupils about the controversial aspects of scientific research; why it happens, and what an alternative might be.

My CV

Education:

Edinburgh University for undergraduate and masters. Bristol University for my doctorate

Qualifications:

Bachelors and Masters in Neuroscience, Doctorate in Physiology and Pharmacology, grade 5 cello, grade 8 singing

Work History:

I worked as a Barman for 1 year in 2008. After university I have worked as a scientist non-stop

Current Job:

Post-doctoral research fellow

My Interview

How would you describe yourself in 3 words?

Neuroscientist

What did you want to be after you left school?

I didn't have much of a clue what I really wanted when I left school

Were you ever in trouble at school?

Sometimes. Nothing very serious.

Who is your favourite singer or band?

I don't know about any favourite, but I used to be a bit of a rock/metal-head back in the 90s!

What's your favourite food?

Lasagne's hard to beat

What is the most fun thing you've done?

Skydiving or bungee jumping

Tell us a joke.

What does a brain do when it sees a friend across the street? It gives a brainwave!
---
---
---